Music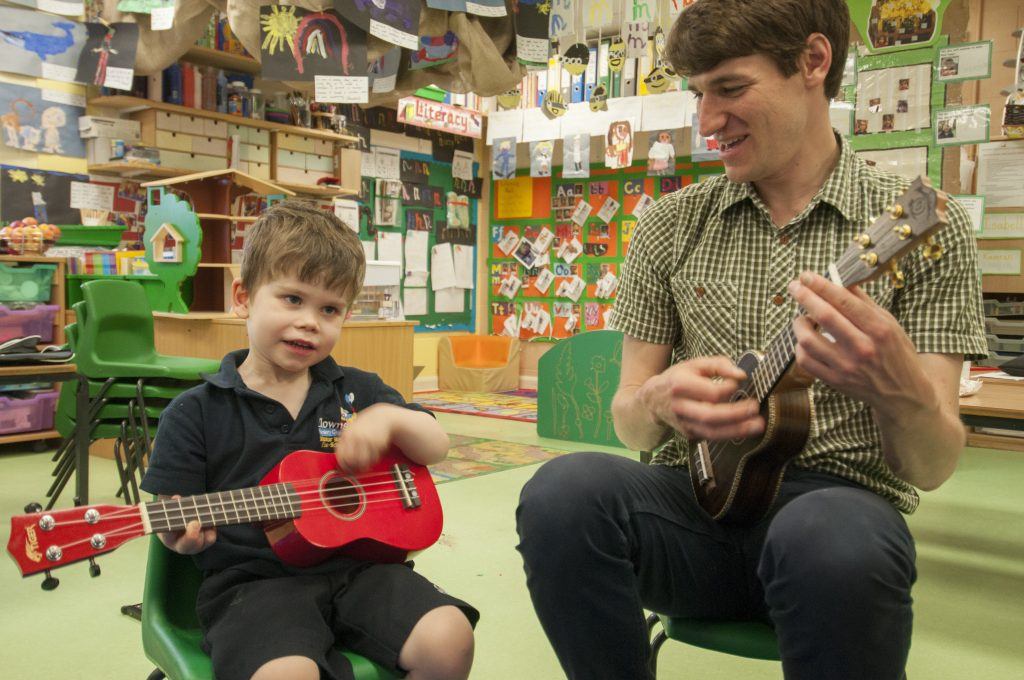 To further enhance the learning experience at Clowns we employ a professional music teacher three full days a week.
The lessons are based on the topics the children are covering at the time and what the children's interests are.  Lessons are between 30 to 55 minutes long and always include a varied content.
Below is a typical music lesson plan structured in such a way as to keep the children's minds focused and interested.
Introduction song/warm up pitching and singing exercises
Singing: loosen up with well-known songs/nursery rhymes and going over any new songs from the previous lesson.
Focus song: this will be the new song for the week
Actions and movement: this could involve dancing, following actions and instructions.
Rhythm focus: call and response clapping or drumming challenges and games.
Instrument time: everyone plays percussion instruments e.g. shakers, wood blocks etc.
Music listening and appreciation time: listening to different genres of music from around the world.
We also offer extra curricular group instrument lessons to our 4-year-old classes. These include piano lessons, ukulele and a rhythm group (drums and singing). Some of these children have also come back after leaving Clowns to continue their instrument lessons.