About
My name is Tracy Landy and I am the Manager and Proprietor of Clowns Nursery and Manor House Pre-School, an Ofsted Outstanding Provider 2015/2016. We are situated between Golders Green and Hampstead.
Clowns Nursery Manor House Pre School is split into three sections the Day Nursery, Pre-School and Manor House.
I am extremely proud of the service provided here at Clowns.  It is a service that is given with a tremendous amount of
commitment not only from me but the whole team.  We strive to continually develop and improve what we do, offering a high level of service to all the families and children we care for.
Being an independent provider I often get asked about the history of Clowns.  Below I have briefly outlined how this journey began and I look forward to seeing you in the near future.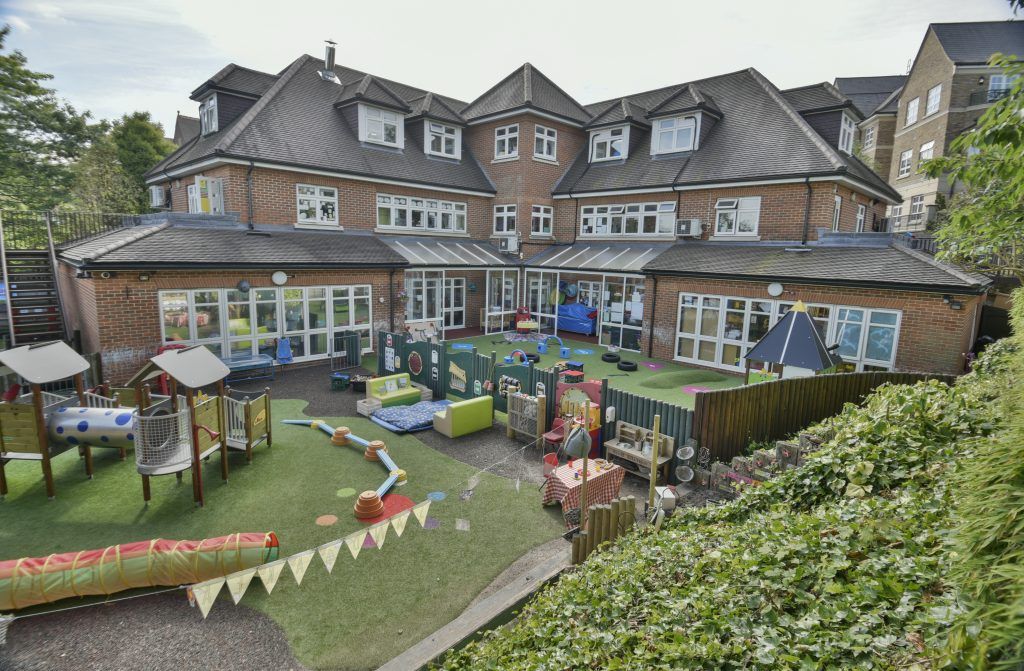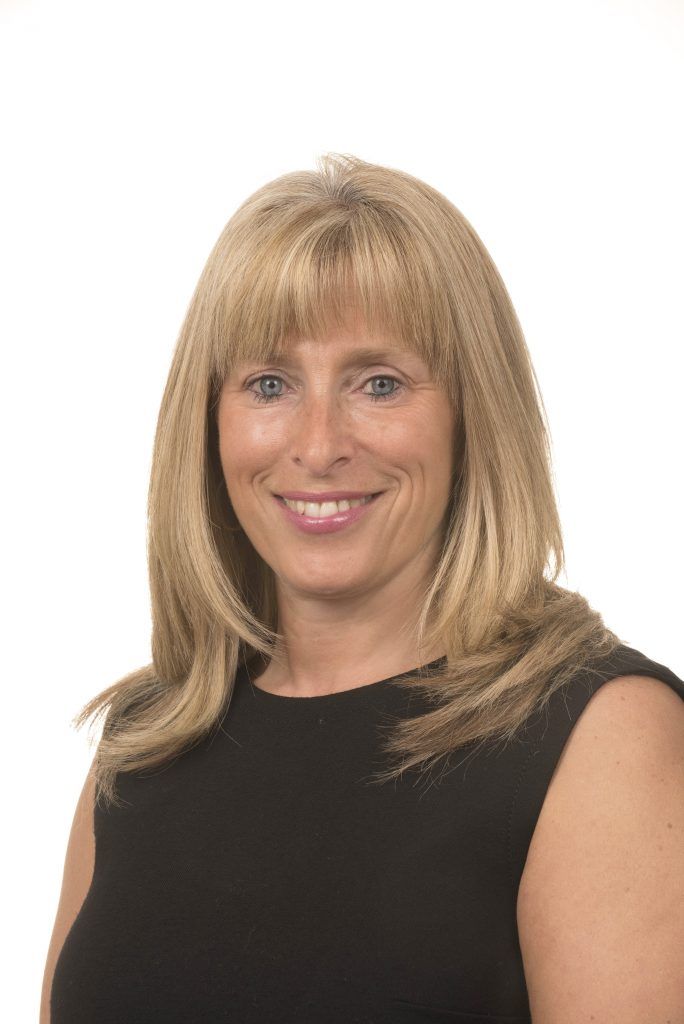 Clowns Nursery began back in May 1994 as a small day nursery operating from my home in Finchley.  It was an ideal situation where children and parents had a wonderful first experience of nursery in a home environment.  This proved to be a huge success and soon through word of mouth there was a great demand to extend the service.
In January 1997 we acquired premises which at the time were part of the Manor House Hospital site, which we converted into a fully equipped nursery. Activities operated originally from the ground floor, expanding to the first floor very soon after.  This enabled us to amalgamate the Finchley nursery with Clowns in Golders Green.
A converted nurses' accommodation building would never have provided the ideal facility for a children's nursery and so when the hospital site was sold for development it offered the ideal opportunity for us to design and build a new nursery to our own specification and incorporate a number of facilities that could offer our children and staff substantial additional benefits.
And here we are ……… it has been quite a journey but one that has and is still bringing much satisfaction.
Clowns Nursery
The Day Nursery is for children who are 6 months to rising 2 years.
The Pre-School section is for children who are rising 3 and rising 4 years.
The parents choosing the Pre-School will be looking to enter schools which have no formal assessment process on academia but an all-round learning environment for children from all different types of educational environments. This includes children who are entering local state schools or religious based schools where the allocation criteria is set according to locality or religion, or children who are entering fee paying non-selective schools. The Pre-School section allows children to continue with their choice of a variety of session timings.
We believe the early years in a child's life is a period of rapid growth and development therefore we offer a unique environment promoting continuity and choice throughout the child's early years. Our primary aim is to help children feel secure and loved and to enjoy a variety of well planned activities under the three prime areas.
We provide a separate planner for the daily and weekly routines and a weekly newsletter that incorporates all the activities on the mats and the tables and the purpose behind why they are being set out (except for Cherry class who send out a monthly newsletter).
The rooms are set out under the prime areas so children can access and experience all activities under each learning area. The children within their environment are visually exposed to literacy and numeracy so it becomes part of their everyday world. The ground floor classrooms are glazed from floor to ceiling so children have the exposure to seeing all age groups interacting in the gardens. The classrooms have a lot of light and the children have direct access on to the gardens.
The children within the Day Nursery from 6 months to rising three have a specialist music session twice a week and our rising 2s are introduced to our P.E. teacher weekly.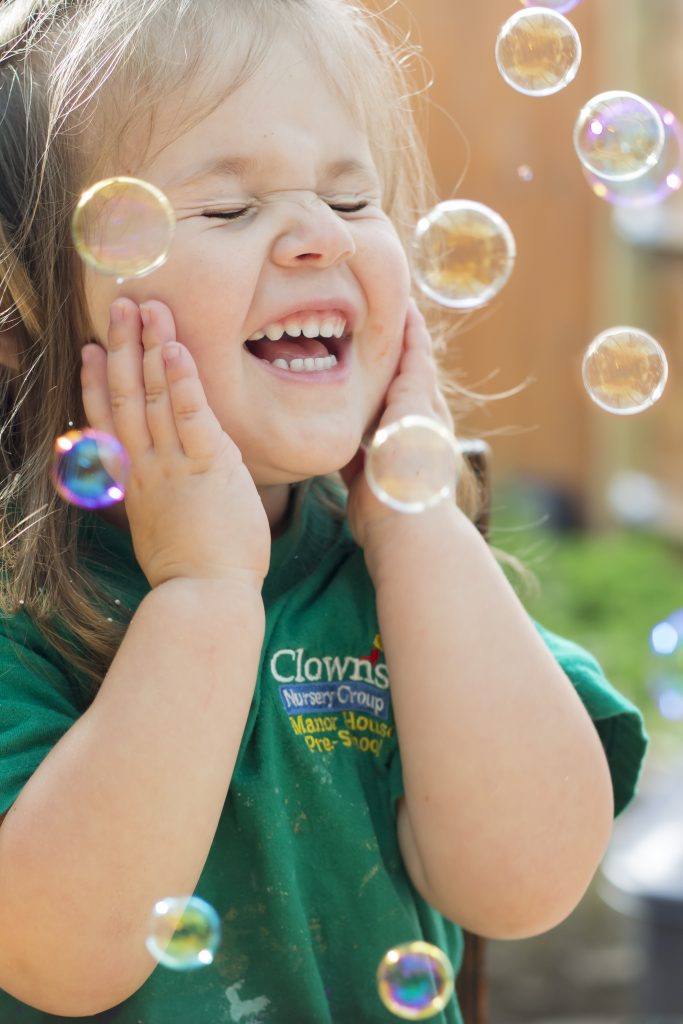 Manor House Pre-School
Manor House Pre-School is for children who are rising 3 years and rising 4 years. Situated on the first floor of Clowns Day Nursery Manor House offers the continuity of a two year cycle within a nursery school environment, the criteria being that the children must attend five sessions a week being morning sessions, school day sessions or full day sessions.
Manor House offers parents a class teacher from 8-3.30pm within a day nursery environment which is open all year round as opposed to just term-time.
Parents would choose this section of the nursery when deciding on sitting their children for the 4+ assessments for the independent schools. Some parents choose this section as they would like the continuity of the same children every day. It is the parent's choice at Clowns as to which section they feel best meets their requirements.
The classes are led by qualified teachers. The children attend 5 days a week which creates a nursery class environment. The rising threes attend 5 short mornings a week and the rising fours attend 5 school days. The children have extracurricular activities with specialist music, PE and drama teachers. Each child meets their own learning potential. We follow Development Matters and work in line with the E.Y.F.S. curriculum. The environment within the Manor House classes is set out so that when the children make the transition on to the next school it is a stepping stone as we work with a similar ethos.
Children are under the supervision of well-qualified early years practitioners who are trained to recognise the development needs of your child and create a safe challenging and stimulating environment.
We provide the following staff ratios:
One staff for every 4 children aged 2-3 years
One staff for every 8 children aged 3-6 years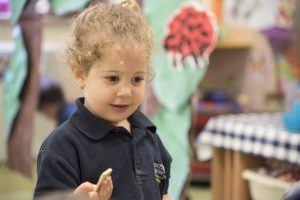 We have an excellent record for entry of our children into the area's top selective schools.  We pride ourselves in helping to find the right environment for your child with local schools.
The staff are fully trained, holding B Ed (specialising in early years), NNEB, BTEC, PLA and NVQ levels 2, and 4.  We also offer in-service training for staff to keep them up to date with current practice and provide students with training facilities in conjunction with local schools and colleges.
Children from age 2½ attend our nursery school and each child is given the opportunity to work in an environment dedicated to his/her individual needs and to socialise in an atmosphere of warmth and trust.
We have been OFSTED approved and have been commended in all areas of learning.
Our aims are for children to learn and develop at an individual pace together with a wide and varied range of activities to ensure that each child will leave our nursery at the end of every day happy, confident and eager to return.
Curriculum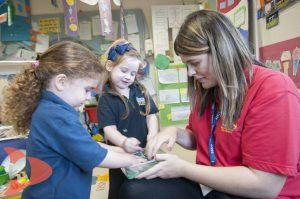 At Clowns we strive to foster the natural academic abilities of the children in our care.  All staff take into account the unique and varied experiences the children have already had and we work collaboratively with parents and carers to build upon and extend this knowledge.
Both the Day Nursery and Manor House Pre-School follow a play based framework called the Early Years Foundation Stage (EYFS). We enhance and extend this framework in order to fully meet the needs of the children and their families.   The framework covers 7 areas of learning.
Prime Areas
Communication and Language
Personal Social and Emotional Development
Physical Development
Specific Areas
Literacy
Mathematics
Understanding the World
Expressive Arts and Design.
The 'Prime Areas' are prominent throughout the curriculum at Clowns.  The 'Specific Areas' are officially introduced into the curriculum from the age of 3, however all children at Clowns are given opportunities to develop in all 7 areas of learning and development throughout the nursery.  This allows the children in our care to reach their highest potential, regardless of their age or stage of development.


We are incredibly proud of what our children have achieved by the time they leave Clowns and move onto other educational settings.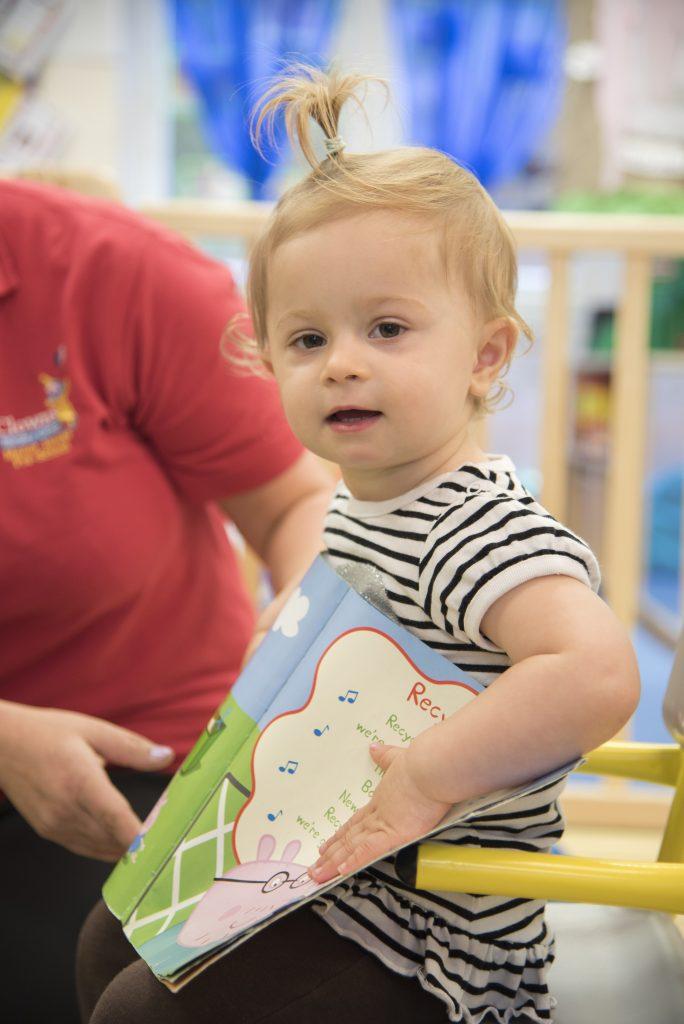 Music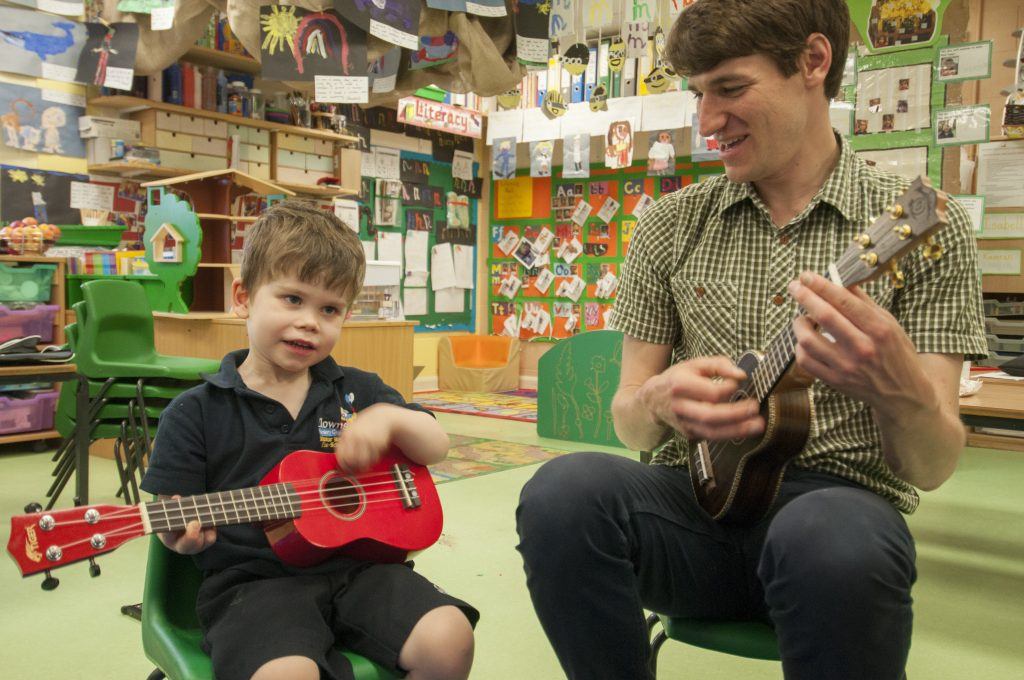 To further enhance the learning experience at Clowns we employ a professional music teacher three full days a week.
The lessons are based on the topics the children are covering at the time and what the children's interests are.  Lessons are between 30 to 55 minutes long and always include a varied content.
Below is a typical music lesson plan structured in such a way as to keep the children's minds focused and interested.
Introduction song/warm up pitching and singing exercises
Singing: loosen up with well-known songs/nursery rhymes and going over any new songs from the previous lesson.
Focus song: this will be the new song for the week
Actions and movement: this could involve dancing, following actions and instructions.
Rhythm focus: call and response clapping or drumming challenges and games.
Instrument time: everyone plays percussion instruments e.g. shakers, wood blocks etc.
Music listening and appreciation time: listening to different genres of music from around the world.
We also offer extra curricular group instrument lessons to our 4-year-old classes. These include piano lessons, ukulele and a rhythm group (drums and singing). Some of these children have also come back after leaving Clowns to continue their instrument lessons.
PE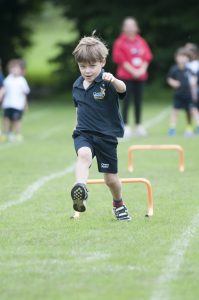 Challenge Sport and Education are Clowns Nursery's Sport providers. We currently run both in school and extra-curricular sporting activity for the children.
Lessons are held over four days of the week and continue during half term and 'holiday' weeks. All PE lessons at Clowns are structured around the EYFS curriculum.
Every session we run develops gross motor skills and is designed to improve the children's co-ordination and confidence. In our lessons we focus on a variety of sports to help develop the children's motor skills.
The children will be learning fundamental skills for sports such as throwing and catching whilst also playing participating in sports like gymnastics and football. The lessons are always fun and engaging for the children as well as educational. A typical gymnastic lesson will consist of developing balancing, rolling and finding space, whereas a football lessons will be working on dribbling, passing and shooting. At the start of every lesson the children will be told the learning aims and then work on different skills to help achieve these.
As well as in school lessons we offer extra-curricular lessons on Wednesdays to help develop children's gross motor skills even further. These classes are designed for children who are enthusiastic about sport and for children who have may have never done sport outside of nursery before. The classes will cover a range of different sports and are guaranteed to be fun based.
Drama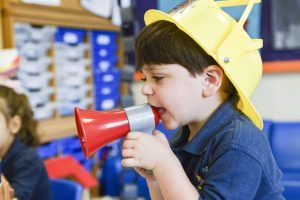 On a Tuesday morning we have a drama teacher who works with our three classes of 4 year olds.
The drama sessions are linked into the topics the children  are covering.
The drama lesson is not supported by props, it is about the children becoming the character and using their imagination to create the story.
On a Thursday after school our 3 and 4 year olds have a drama class which is optional and extracurricular.
Summary of a Lesson
Specially tailored drama workshops which work on the 4 C's – Confidence, Concentration, Communication and Coordination.
Original music and movement exercises, all especially designed with child development at the heart.
Clear focuses at the start of each lesson that can be shared and followed up by the nursery and the parent
Each week we have a particular focus for instance, 'greeting new people' and 'confident voices.'
Classes are broken down into three specialised sections including, Move and Feel, Listen Speak and Sing and Create and Imagine.
Catering
We have an in house kitchen here at Clowns Nursery where all food served is prepared Fresh on site by our dedicated kitchen team.
We do not use any ready-made packet mixes and everything is prepared from scratch to the highest standard.
We are a vegetarian nursery and are very pleased that once again we have been awarded 5 stars by the Food Standards Agency.


Our Aim

At Clowns we strive to provide children with a healthy, balanced and nutritious diet. We recognise that children have different requirements at different ages and stages of development and incorporate these into our menus.
We also provide different utensils and equipment for children to use as their age and confidence increases.Fresh fruit and vegetables are given daily and our menus change with the seasons.
In addition to the different food we offer we also incorporate food to celebrate occasions and festivals throughout the year. Our aim is to educate children on different tastes, textures and origins of food as well as its nutritional benefits and we do this by cookery demonstrations and discussions during class.
Contact and How to Find Us
Post:
Clowns Nursery
Cinderella Path
153 North End Road
Golders Green
London NW11 7HZ
Telephone:
020 8455 7333
Fax:
020 8455 9073
Email: main contacts
debbie.johnstone@clownsnursery.co.uk
Email: Emergency contact