We believe that drama plays a huge part in a child's development. At Clowns, drama is a big part of everyone's day. We have a full time drama teacher who works with all our classes.
Through drama the children learn and build on lots of different skills; improving their confidence, focus and social skills. They learn how to express themselves and stretch their active imaginations. Drama encourages children to be dynamic in their thinking with the fast moving games and exciting themed workshops.
Day Nursery drama classes are themed every half term. They incorporate music, movement and imaginary play. The children love the classes and gain so much confidence through volunteering themselves for the exercises and learning how to express themselves in different ways.
Pre-School and Manor House drama classes are action packed and always full of fun. We love to see the children's faces as they become fully absorbed in the magical adventures we create. Each week one of the classes will be a literacy workshop where a story is chosen and is brought to life through drama. These workshops include characterisation, vocal work, often learning poems and role play to build the child's confidence and stretch their active imaginations. The other class will be action packed with fast moving dynamic games. These are themed according to the curriculum and build physical confidence, focus and communication skills……without the children even knowing it!
Extra Curricular drama classes with Debutots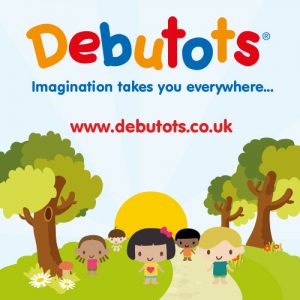 Jennifer and her team of practitioners are delighted to be running weekly in-house Debutots sessions at Clowns. We also offer an extra curricular class to our Manor House rising 3 year old group. 
Debutots is a unique combination of interactive storytelling and dramatic play, with each session based on a different and exciting story. We include themed movement to music, action songs, bubbles and the parachute to bring plenty of smiles and laughter to the children's day. The staff all have a great time too! Our sessions are brilliant at igniting imaginations, increasing confidence, improving attention as well as nurturing a lifetime love of language and stories.