Recycling & Sustainability Week 24th – 28th January 2022
Children and staff will take part in various challenges to explore and learn about the impact of recycling and sustainability on our planet.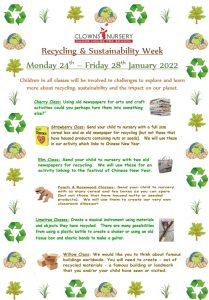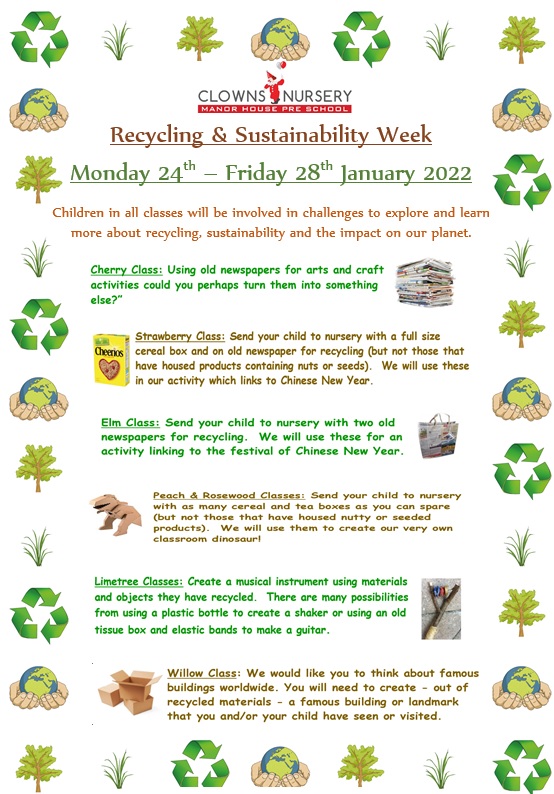 Clowns 2nd Annual Potato Challenge – Spring/Summer 2022
We are pleased to announced our 2nd Annual Clowns Potato Challenge has begun.
Each department will plant and water their potatoes and prizes will be awarded.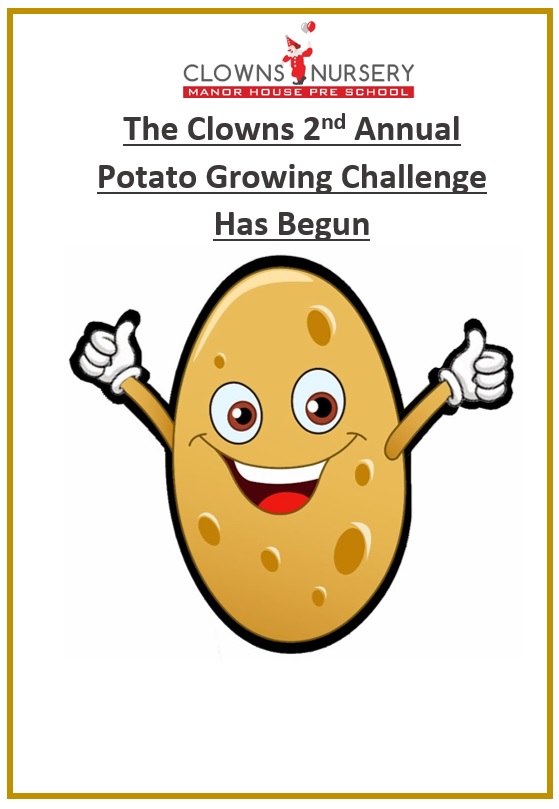 Below are some fun facts about potatoes.