Clowns Growing Garden
At Clowns we have created a Growing Garden in our middle garden where we grow a range of fruits, vegetables and herbs .
These include;
tomatoes
leeks
green beans
spring onions
carrots
potatoes
mint
sage
curry plant
and lemonbalm.
Children enjoy planting, watering, and learning about where food comes from and how to nurture the plants.
When they are ready, children and staff harvest them and the Kitchen team prepare and serve them for the children to eat.
Clowns 2nd Annual Potato Challenge – Spring/Summer 2022
We are pleased to announced our 2nd Annual Clowns Potato Challenge has been a huge success.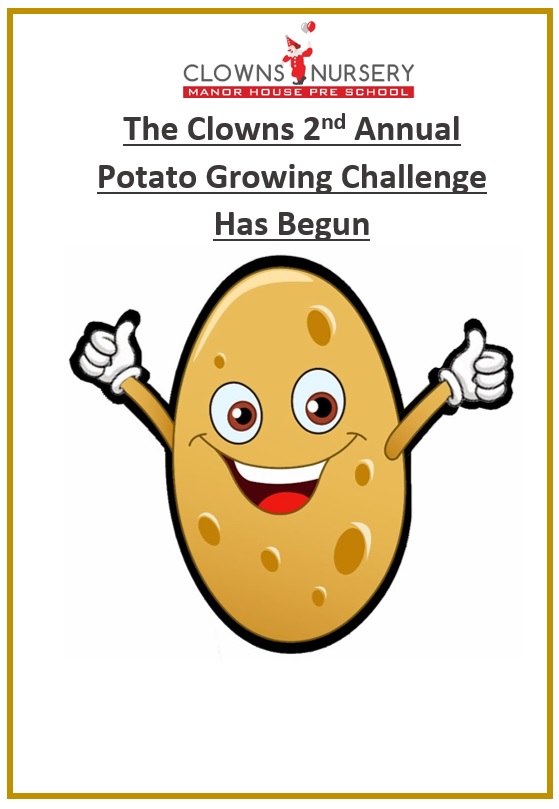 Each class /department planted their potatoes and were responsible for nurturing them.
We created a factsheet with fun facts and the children enjoyed learning about potatoes and looking after them.
A prize was given for the biggest potato grown and the winners were Strawberry class.
When the potatoes were harvested, Chef Zeby and the Kitchen team prepared them for the children to eat.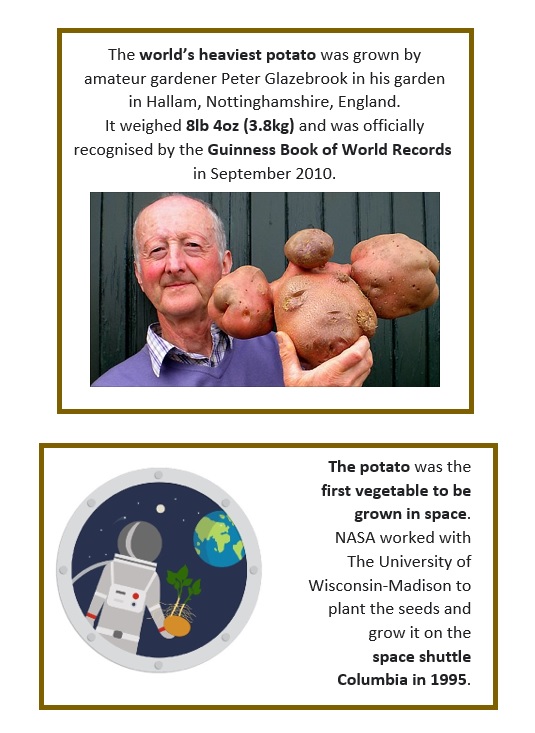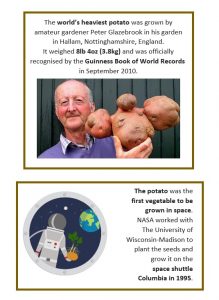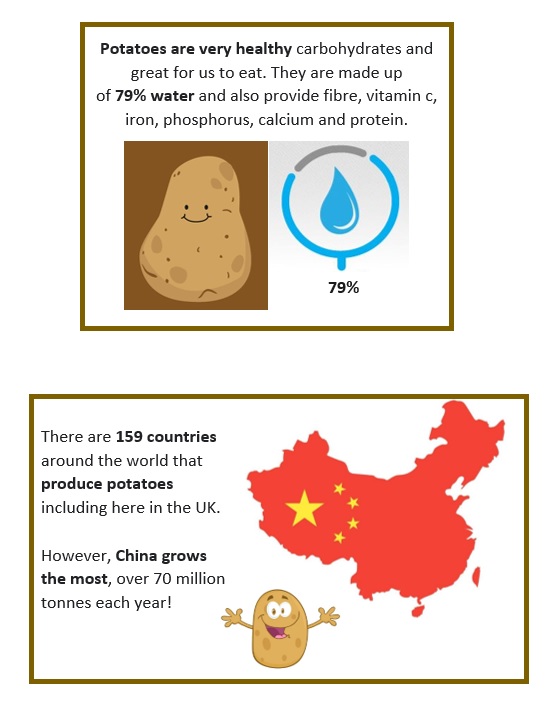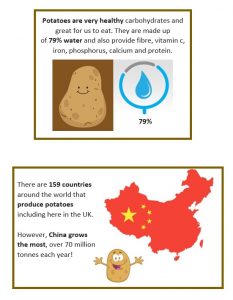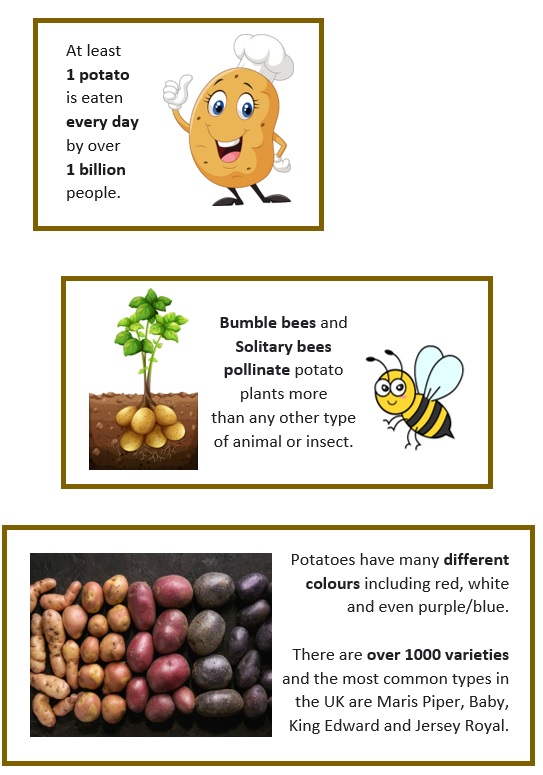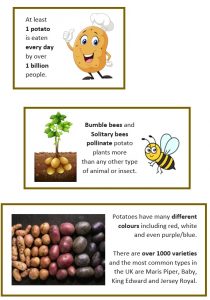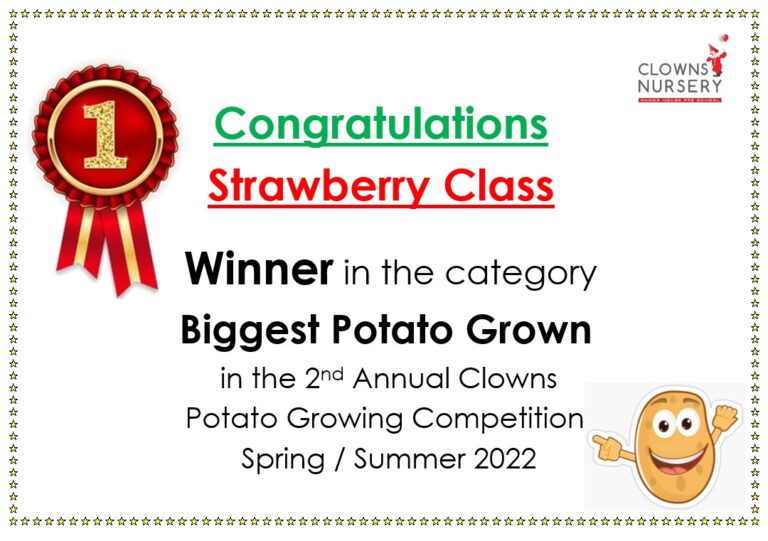 Recycling & Sustainability Week 24th – 28th January 2022
Children and staff took part in various challenges to explore and learn about the impact of recycling and sustainability on our planet.