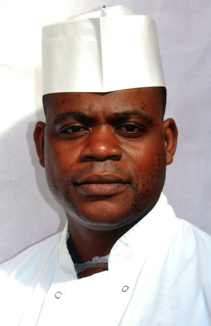 Throughout my 32-year career as a chef, I have had the opportunity to work in various positions within the culinary industry. This includes my role as a second chef, where I have honed my skills and expertise in the art of cooking. I am proud to hold a NVQ level 2 certification in catering, as well as a City & Guilds certificate in patisserie at level 2.
My passion for cooking ignited at a young age, inspired by the delectable aromas and flavours that wafted through my family's kitchen. Determined to pursue my dreams, I obtained my NVQ level 2 certification in catering. This marked the beginning of my journey as a professional chef.
After completing my certification, I was successful in my application for the position of second chef at Clowns.  This unique role, which gives me the opportunity to cater for all allergies, intolerances and dietary preferences throughout the nursery has allowed me to further develop my culinary skills.
Working under experienced chefs, I have learned the importance of organization, teamwork, and attention to detail.  As the second chef, I contribute to menu planning, supervise kitchen staff, and ensure that meals are delivered and served on time to all classes.