Clive
Assistant Operations Manager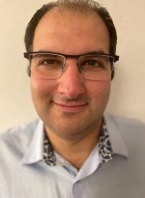 I am an experienced administrator and joined Clowns in November 2021. I am
returning to education administration after working in both the finance and charitable
sectors. At Clowns my role is to support the Operations Manager and manage the
administration team.
I enjoy working in administration, line managing team members and bringing my drive
and initiative to help deliver dedicated, reliable, and flexible support – delivered in as
approachable a manner as possible. I am privileged to work at Clowns and see the
amazing work the staff carry out to help the children grow and develop at this crucial
Early Years stage.