From Monday 4th May the Cherry and Strawberry class activities are found here in the Under 3's tab.
We have combined these classes to  enable the staff to plan more successfully and to provide a variety of activities appropriate for both classes.
During these challenging times, we appreciate that you may not be able to access some of the suggested resources in the activity lesson plans.
Where possible, we would urge you to draw upon your child's imagination to role-play or use plastic/toy versions of the required resource.
Being imaginative is an integral part of our curriculum at Clowns and, therefore, through this medium we hope that your child is able to access and enjoy the set activities, regardless of the resources available.
NOTE: There are some great online resources that we access  at nursery.  We do this via the platform Safeshare.tv as it has a content filter for children under 5 years of age.  Although it uses YouTube as a source for short videos and clips, it cleans up the videos and removes all advertisements and peripheral content. It also allows us to edit the videos so the children only view the content that is relevant to the further enhancement of our chosen topics. 
Please be advised that the links we are providing in the portal are direct online links.  As such, you are responsible for any subsequent content that may appear around the video.  A full screen view often minimises peripheral content, but adverts may still pop up along the bottom of the screen and/or at the beginning or end of each video. 
Under 3s YouTube Channel Link
https://m.youtube.com/channel/UCl4mKZ2A7OWDup142kftt8Q
Friday 31 July 2020
Daily activity planner 31.07.20
Thursday 30 July 2020
Daily activity planner 30.07.20
Wednesday 29 July 2020
Daily activity planner 29.07.20
Under 3's Lesson Plan – Complete the Patterns Ocean Animals – 29.07.20
Under 3's Lesson Plan – I Heard It From.. – 29.07.20
Amazing Facts About Ocean Animals
Template – Complete the Patterns Ocean Animals
Tuesday 28 July 2020
https://youtu.be/3e3xCaYxka4
https://youtu.be/7JI4kFPOgRE
Monday 27 July 2020
Daily activity planner 27.07.20
Observational drawing of a sea creature
Friday 24 July 2020
Daily activity planner 24.07.20
Under 3's Lesson Plan – Creating Shakers – 24.07.20
Under 3's Lesson Plan – Fish Handprints 24.07.20
Thursday 23 July 2020
Daily activity planner 23.07.20
Wednesday 22 July 2020
Daily activity planner 22.07.20
Tuesday 21 July 2020
Daily activity planner 21.07.20
Under 3's Lesson Plan – Mermaid's Foamy Play – 21.07.20
Under 3's Lesson Plan – Size Sequencing – 21.07.20
Monday 20 July 2020
Daily activity planner 20.07.20
Painting fish scales with celery on foil
Friday 17 July 2020
Daily activity planner 17.07.20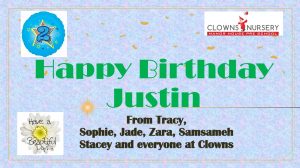 Play Dough Shapes The Ant and The Grasshopper
Pots and Pan Orchestra – The Ant and The Grasshopper
Thursday 16 July 2020
Daily activity planner 16.07.20
Under 3's – Lesson Plan – Acting Out Stories – 16.07.2020
Under 3's – Lesson Plan – Spider – Story and Numbers 16.07.2020
Wednesday 15 July 2020
Daily activity planner 15.07.20
The Very Hungry Tiger Counting
Tuesday 14 July 2020
Daily activity planner 14.07.20
Designing the Three Pigs Houses
Monday 13 July 2020
Daily activity planner 13.07.20
Lesson Plan – Goldilocks and the three bears 13.07.2020
Lesson Plan Making Tulips 13.07.20
Friday 10 July 2020
Daily activity planner 10.07.20
Thursday 9 July 2020
Daily activity planner 09.07.20
Wednesday 8 July 2020
Daily activity planner 08.07.20
Lesson Plan – Under 3's – The Parcel 08.07.20
Lesson Plan – Under 3's -Role Play – Birthday 08.07.20
Tuesday 7 July 2020
Daily activity planner 07.07.20
Monday 6 July 2020
Daily activity planner 06.07.20
Friday 3 July 2020
Daily activity planner 03.07.20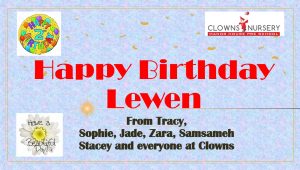 Under 3s – Lifecycle of a frog – Pond Observational drawing-painting – 03.07.20
Under 3's Lesson Plan – Split Pin Frog 03.07.2020
Thursday 2 July 2020
Daily activity planner 02.07.20
Wednesday 1 July 2020
Daily activity planner 01.07.20
Tuesday 30 June 2020
Daily activity planner 30.06.20
Frog Lifecycle Worksheets 30.06.20
Poster A4 frog lifecycle 30.06.20
Poster Instructions frog lifecycle 30.06.20
Under 3's Lesson Plan – Frog Lyfecycle Poster and Instructions – 30.06.2020
Under 3's Lesson Plan – Life Cycle of a Frog – 30.06.20
Monday 29 June  2020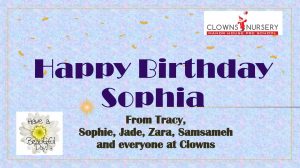 Daily activity planner 29.06.20
Friday 26 June 2020
Daily activity planner 26.06.20
Thursday 25 June 2020
Daily Activity Planner 25.06.2020
Under 3's – Handprint Dinosaurs 25.06.2020
Under 3's – Dinosaur Shadows 25.06.2020
Wednesday 24 June 2020
Daily activity planner 24.06.20
Big and Small Dinosaurs – Sorting
Tuesday 23 June 2020
Daily activity planner 23.06.20
Interpretation drawing of a dinosaur
Monday 22 June 2020
Daily activity planner 22.06.2020
Under 3's – Using Shapes to Create Dinosaurs 22.06.2020
Under 3's – Dinosaur Foot Printing – 22.06.2020
Friday 19 June 2020
Daily activity planner 19.06.20
Thursday 18 June 2020
Daily activity planner 18.06.20
Wednesday 17 June 2020
Daily activity planner 17.06.20
Under 3s Jungle Animal Obstacle Course
Under 3s Jungle Animal Observational Drawing
Tuesday 16 June 2020
Daily activity planner 16.06.20
Monday 15 June 2020
Daily activity planner 15.06.20
Friday 12 June 2020
Daily activity planner 12.06.20
colour changing milk experiment
Thursday 11 June 2020
Daily activity planner 11.06.20
Wednesday 10 June 2020
Daily activity planner 10.06.20
Tuesday 9 June 2020
Daily Activity Planner 09.06.20
Monday 8 June 2020
Daily activity planner 08.06.20
Painting With Cotton Wool Balls
Friday 5 June 2020
Daily Activity Planner 05.06.20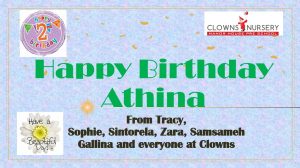 Handprint Fish Puppets  Sensory Bags
Thursday 4 June 2020
Daily Activity Planner 04.06.20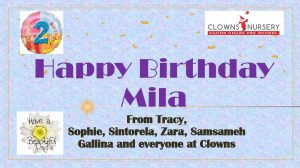 Make An Under The Sea Sensory Bottle
Wednesday 3 June 2020
Daily Activity Planner 03.06.20
Tuesday 2 June 2020
Daily Activity Planner 02.06.20
Painting Fish Scales With Celery On Foil
Monday 1 June 2020
Daily Activity Planner 01.06.20
Friday 29 May 2020
Daily Activity Planner 29.05.20
Number Puzzle – People Who Help Us
Thursday 28 May 2020
Daily Activity Planner 28.05.20
Wednesday 27 May 2020
Daily Activity Planner 27.05.20
Tuesday 26 May 2020
Daily Activity Planner 26.05.20
Friday 22 May 2020
Daily Activity Planner 22.05.20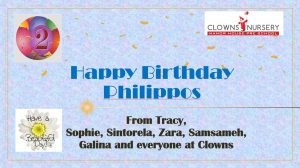 Thursday 21 May 2020
Daily Activity Planner 21.05.20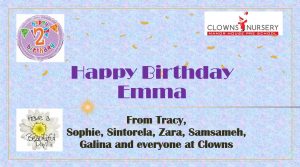 Wednesday 20 May 2020
Daily Activity Planner 20.05.20
Tuesday 19 May 2020
Daily Activity Planner 19.05.20
Aliens Love Underpants – Matching Pants Activity worksheet
Monday 18 May 2020
Daily Activity Planner 18.05.20
Friday 15 May 2020
Daily Timetable – Friday 15.05.20
Digging for Vegetables 15.05.20
Thursday 14 May 2020
Daily Timetable – Thursday 14.05.20
Vegetable Glue Collage 14.05.20
Wednesday 13 May 2020
Daily Timetable – Wednesday 13.05.20
Supertato Frozen Vegetable Ice Play 13.05.20
Supertato Shop Role Play 13.05.20
Supertato Veg Printing 13.05.20
Tuesday 12 May 2020
Daily Timetable – Tuesday 12.05.20
Superhero Mask Template 12.05.20
Supertato Veg Sorting Game 12.05.20
Supertato Vegetable Messy Play
Monday 11 May 2020
Thursday 7 May 2020
Daily Activity Planner 07.05.20
T-M-477-Union-Jack-Colouring-Sheet
Wednesday 6 May 2020
Daily Activity Planner 06.05.20
Tuesday 5 May 2020
Daily Activity Planner 05.05.20
Monday 4 May 2020
Daily Activity Planner 04.05.20
The Smartest Giant In Town Story Time
Matching Animals And Clothing Worksheet