During these challenging times, we appreciate that you may not be able to access some of the suggested resources in the activity lesson plans.
Where possible, we would urge you to draw upon your child's imagination to role-play or use plastic/toy versions of the required resource.
Being imaginative is an integral part of our curriculum at Clowns and, therefore, through this medium we hope that your child is able to access and enjoy the set activities, regardless of the resources available. 
NOTE: There are some great online resources that we access  at nursery.  We do this via the platform Safeshare.tv as it has a content filter for children under 5 years of age.  Although it uses YouTube as a source for short videos and clips, it cleans up the videos and removes all advertisements and peripheral content. It also allows us to edit the videos so the children only view the content that is relevant to the further enhancement of our chosen topics. 
Please be advised that the links we are providing in the portal are direct online links.  As such, you are responsible for any subsequent content that may appear around the video.  A full screen view often minimises peripheral content, but adverts may still pop up along the bottom of the screen and/or at the beginning or end of each video. 
Strawberry YouTube Channel Link
Please make sure to visit the YouTube channel every day for new videos and activities. Copy and paste the link below into your browser, which will then take you directly to the Strawberry Channel:
https://m.youtube.com/channel/UCl4mKZ2A7OWDup142kftt8Q
Monday 4 May 2020
As of Monday 4th May the Cherry and Strawberry class activities will be found in the Under 3's tab.
We have now combined these classes to  enable the staff to plan more successfully and to provide a variety of activities appropriate for both classes.
The updated YouTube Link is also on the Under 3s page.
Friday 1 May 2020
Daily Activity Planner 01.05.20
Thursday 30 April 2020
Daily Activity Planner 30.04.20
Free Painting Of My Body 30.04.20
Match The Pictures (Work Sheet) 30.04.20
Match The Pictures Lesson Plan 30.04.20
Maria's Nature Collage Challenge
Maria's Nature Collage Challenge
Celebrating Earth Day – The Social Distancing Way
Celebrating Earth Day – The Social Distancing Way
Wednesday 29 April 2020
Daily Activity Planner 29.04.20
What's The Time Mr Wolf 29.04.20
Laundry Basket And Bean Bag Throwing Game 29.04.20
Tuesday 28 April 2020
Strawberry Daily Activity Planner 28.04.20
Colour Matching Rings On Fingers
Monday 27 April 2020
Strawberry Daily Activity Planner 27.04.20
Friday 24 April 2020
Strawberry Daily Activity Planner 24.04.20
Thursday 23 April 2020
Strawberry Suggested Daily Timetable 23.04.20 
Wednesday 22 April 2020
Strawberry Suggested Daily Timetable 22.04.20
Gruffalo Shadow Theatre 22.04.20
Salt dough Animal Footprints 22.04.20
Tuesday 21 April 2020
Strawberry Suggested Timetable 21.04.20
Monday 20 April 2020
Strawberry Daily Timetable – 20.04.20
Strawberry Lesson Plan- Ice Cream Cones 20.04.20
Strawberry Lesson Plan – Paint and Eat Waffles 20.04.20
Strawberry Lesson Plan – Yoghurt Painting 20.04.20
Thursday 9 April 2020
Strawberry Daily Timetable – 09.04.20
Strawberry Lesson Plan – Easter Bunny Colour Matching (09.04.20)
Strawberry Lesson Plan – Easter Egg Hunt 09.04.20
Strawberry Lesson Plan – Egg Scoop 09.04.20
Additional Strawberry Lesson Plan – Easter Sensory Bin
Additional Strawberry Lesson Plan – Magic Hatching Easter Eggs
Additional Strawberry Lesson Plan -Passover Crackers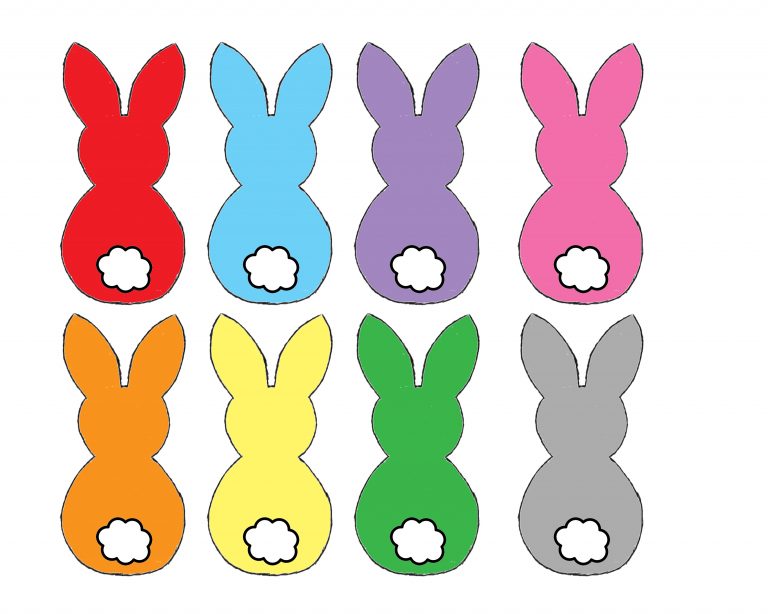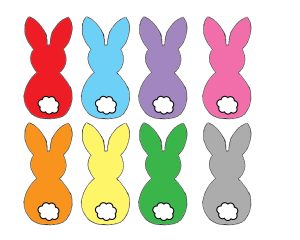 Wednesday 8 April 2020
Strawberry Daily Planner – 08.04.20
Strawberry Lesson Plan – Easter Egg Washing Up Activity 08.04.20
Strawberry Lesson Plan – Rolling Eggs 08.04.20
Strawberry Lesson Plan – Shaving Foam with Eggs 08.04.20
Strawberry P.E. – Bean Bag Balancing Design
Tuesday 7 April 2020
Strawberry Daily Timetable – 07.04.20
Strawberry Lesson Plan – Bunny Craft Easter Plate 07.04.20
Strawberry Lesson Plan – Easter playdough 07.04.20
Strawberry Lesson Plan – Paper Plate Sheep 07.04.20
Strawberry P.E. – Around The World
Monday 6 April 2020
Strawberry Daily Timetable – 06.04.20
Strawberry Lesson Plan – Story Telling
Easter Card Template Easter Number Eggs
Strawberry Lesson Plan – Easter Card
Strawberry Lesson Plan – Easter Chick Fork Painting
Friday 3 April 2020
Strawberry Suggested Timetable – 03.04.20
Strawberry Lesson Plan – Frozen Flowers
Strawberry Lesson Plan – Flower Printing
Strawberry Lesson Plan – Growing Carrots
Strawberry Class P.E. – Splat The Fly
Drama – The Very Hungry Caterpillar
Thursday 2 April 2020
Strawberry Suggested Timetable Thursday 2 April 2020
Strawberry Activity Plan – Growing Experiment
Strawberry Activity Plan – Teddy Bear Picnic
Strawberry Activity Plan -Cosmic Yoga-Enzo the Bee
Strawberry Class – Thursday 2nd April – PE – Bean Bag Toss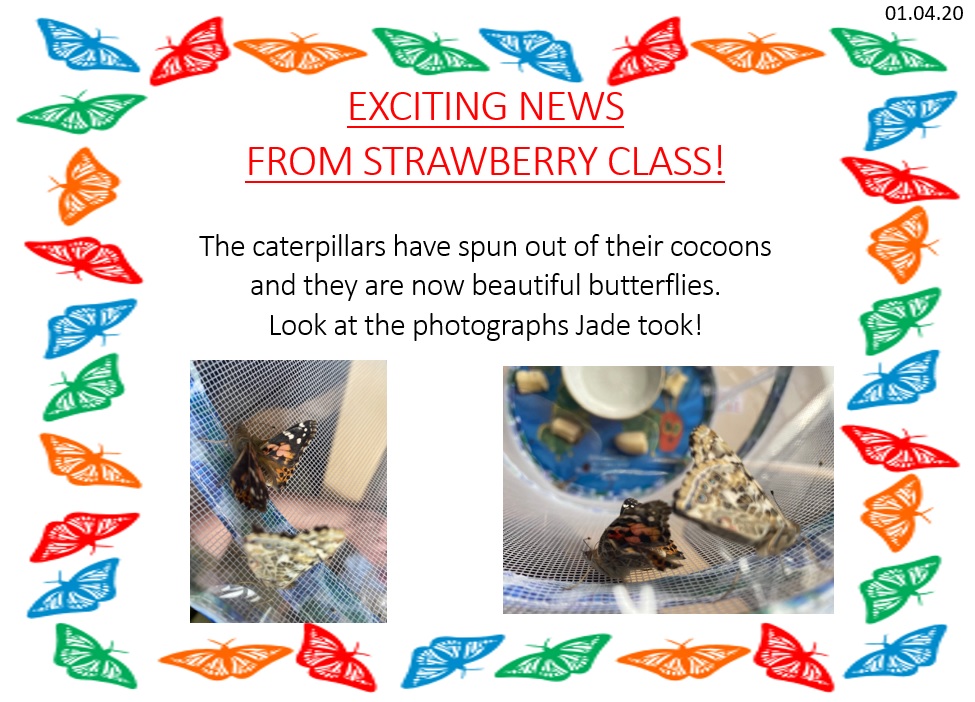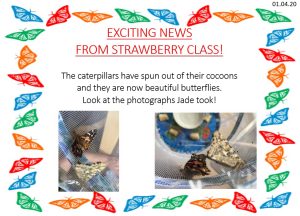 Wednesday 1 April 2020
Strawberry Suggested Timetable 1 April 2020
Strawberry Activity Plan – Bowling with plastic bottles
Strawberry Activity Plan – Painting with teabags
Strawberry Activity Plan – Spring Songs
Strawberry Class – Wednesday 1st April – PE – Bowling
Tuesday 31 March 2020
Strawberry Suggested Timetable 31 March 2020
Strawberry Activity Plan – Spring Pond
Strawberry Activity Plan – Rain Stick
Strawberry Class PE – Throwing and Catching
Monday 30 March 2020
Strawberry Suggested Timetable 30 March 2020
Hungry Caterpillar Activity Plan – Fruit Printing
Hungry Caterpillar Activity Plan – Storytelling
Hungry caterpillar food images
Hungry Caterpillar puppet templates
Strawberry Craft Activity Plan – Tulip Art Fork Painting
Strawberry Class – Monday 30th March – PE – Hand-Eye Co-Ordination
Week beginning 23 March 2020
Strawberry Activity Ideas 23 March 2020
Wild Animals Threading Template